These joints have the same construction of the Universal Series, consisting of step bearing and bronze bush, but with double security stop. Low value of torque. As guarantee of their reliability they could be supplied according to the DIRECTIVE 97/23/CE "PED".
DIMENSIONS: from Ø4″(DN 100) to Ø12″(DN 300)
COUPLINGS: UNI – ANSI – DIN flanged
MATERIALS: forged Stainless steel AISI 316
WORKING PRESSURE: 16 bar max.
TESTING PRESSURE: 24 bar max.
WORKING TEMPERATURE: from -20°C to +180°C
SEAL: double composite gasket, elastomer VITON + P.T.F.E.
USE: to blow in O2 to the converters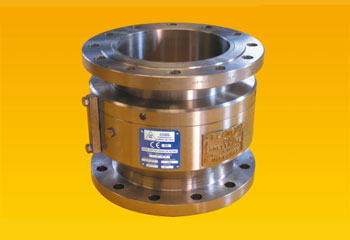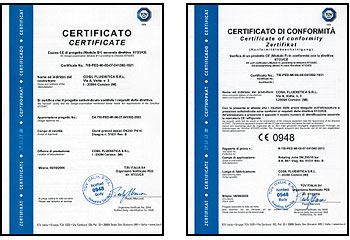 Swivel joints oxygen Series(O2) DN 250
according to the DIRECTIVE 97/23/CE "PED"