These joints enable angular movements around their own axis in the presence of very high working pressure. A double seal positioned on both sides allows a fluid movement with low values of torque absorbing radial thrusts.
DIMENSIONS: from Ø1/4" to Ø2"
MATERIALS: treated Carbon steel – Stainless steel AISI 304 – 316 – 420
WORKING PRESSURE: 560 bar max. (to be specified)
WORKING TEMPERATURE: from -20°C to +100°C (180°C on request)
SEAL: double composite gasket, elastomer + P.T.F.E.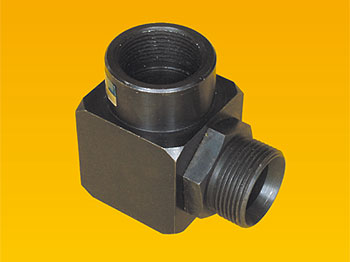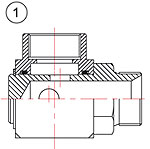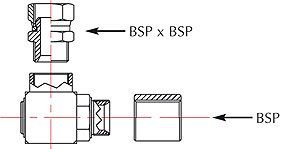 BSP or NPT Male x female threaded coupling (drawing n°1)
BSP or NPT x ERMETO Male threaded coupling – thread and outside diameter of hose is required (drawing n°2)